Application help
Application settings — map width, font size, switching languages 
Menu — articles about the museum, authors, this help
Smart searches — for easy navigation of this site
---
Operating the keyboard is similar to with PC games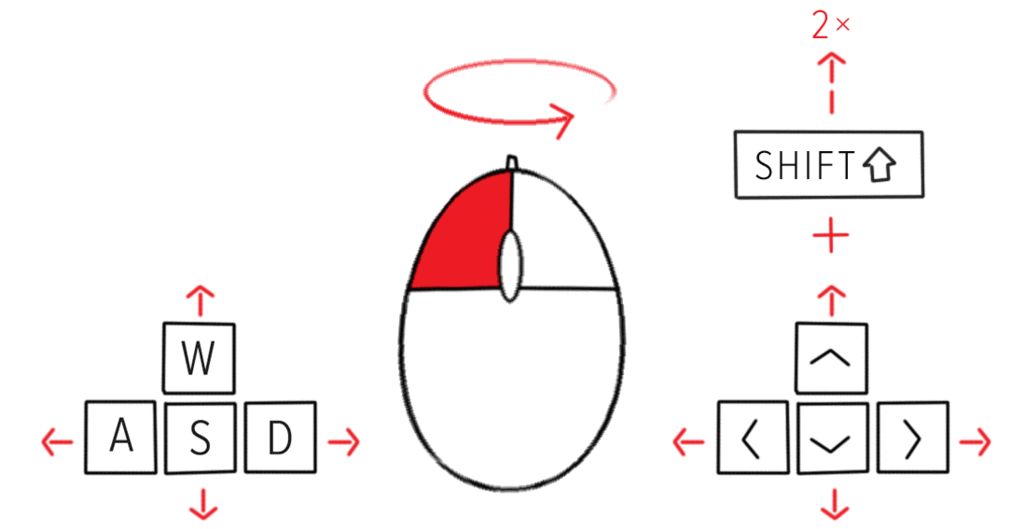 To move to the sides, use the arrow keys or the keys A, W, S, D.
To rotate the view, hold the left mouse button.
To move faster, hold down the SHIFT.
---
Switching between applications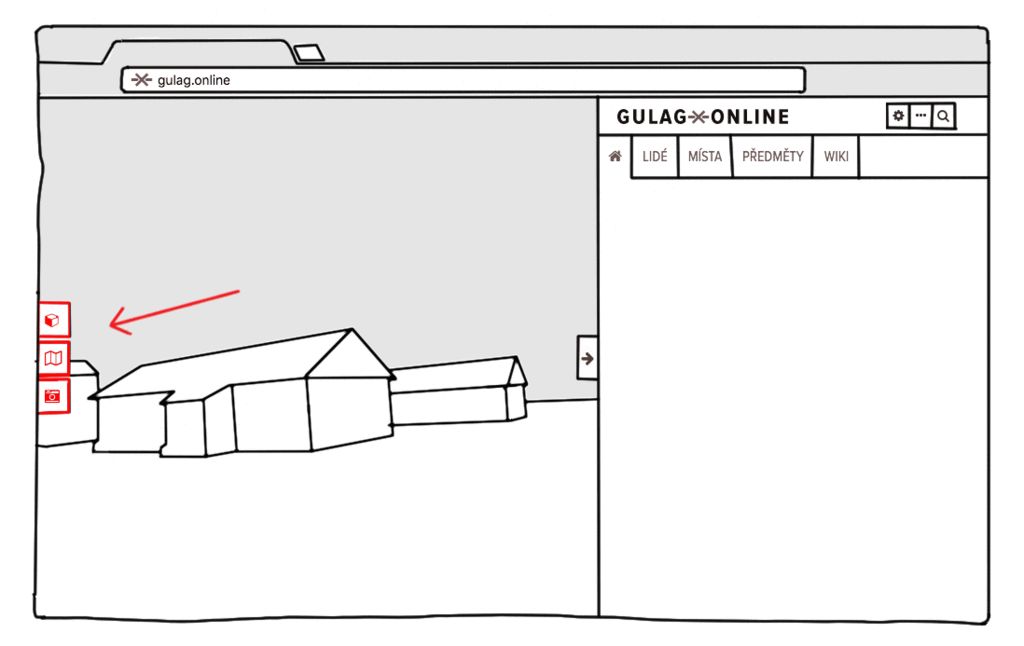 3D simulation of camp
Map
Panoramic photography — turned off, unless you display a panoramic photo in an article
---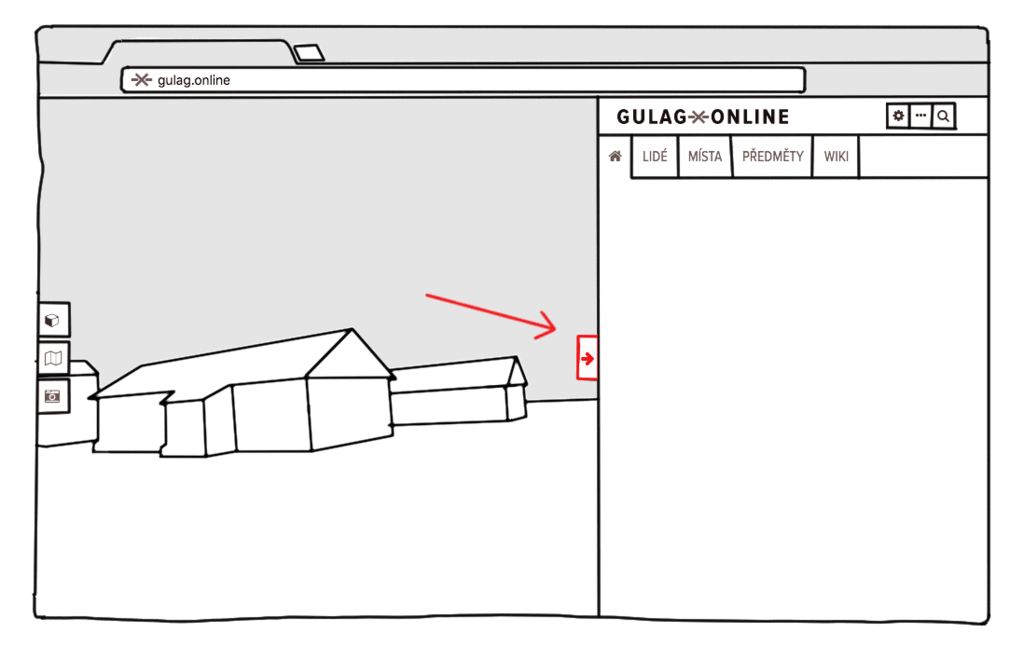 To improve your experience of 3D, panoramic photographs or maps, you can hide the right panel and enjoy the application in the full window.
---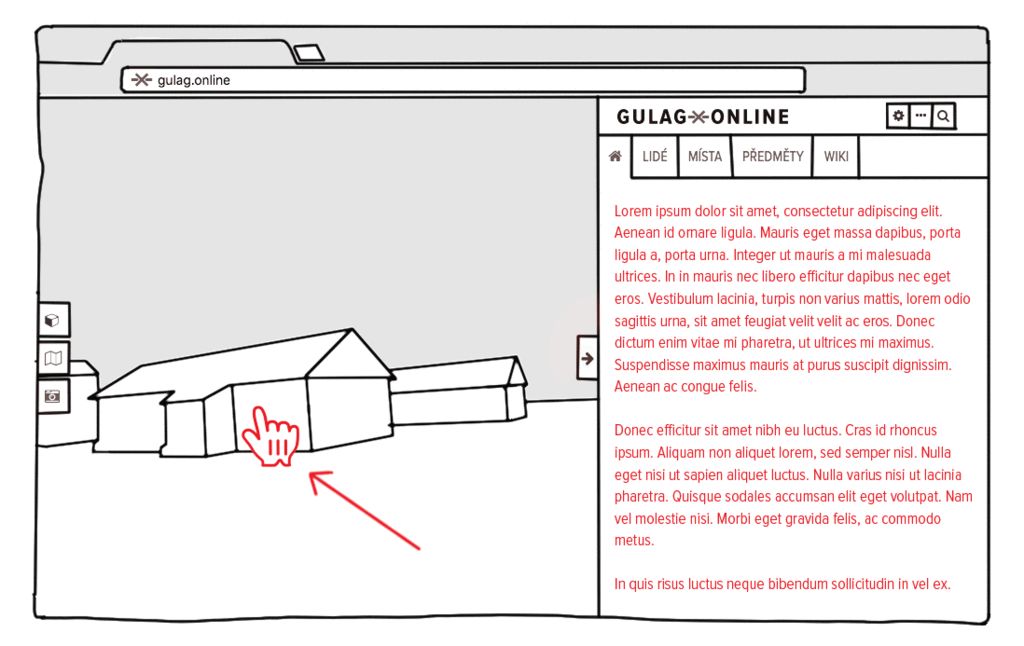 At some objects and building information bars, your cursor turns into a hand. This means that when you click on the object detailed information about it will appear in a column on the right of the site.
This works the same the opposite way, as you will soon discover for yourselves.
Enjoy your tour of the online museum…